---
EBENSBURG – CENTER OF TOWN – HIGH TRAFFIC/HIGH VISIBILITY
16,000 sq ft. – 8,000 on first floor and 8.000 in basement
Retail or offices
App. 16 ft high ceilings
There is gas heat, air conditioner.
Less than a block from the center of town.
$3500

REDUCED $2500

month plus utilities or sell for $250,000
Call Randy Charles at 814-241-4750 for more details.

---
NORTH CENTER STREET BUILDING
1,200 sq ft
3 bathrooms
Off Street Parking
App. 1 mile from center of town
$700 a month
Perfect for attorney's office, real estate, notary, insurance office or any other.
1253 North Center Street, Ebensburg, PA 15931
Call Randy Charles at 814-241-4750 for more details.

---
Ebensburg Borough – 39.1 Acres for Sale

39.1 acres with scenic view of the Cambria County Courthouse and town of Ebensburg.
Located within walking distance to the Ghost Town Trail, this Real Estate has possible 3 way access.
Acreage includes utilities with public water & sewage.
Land boasts exposure on either side of Route 22 with frontage on Route 160/New Germany Road providing high visibility for advertising and businesses.
Beautiful lake lends a serene atmosphere.
Zoning is multi family or light industrial.
Price: $1,500,000 – Contact Sarah: 814-419-8364 – Serious Inquiries Only.
---
Ebensburg – Former Ambulance Office

/Garage

Well-constructed brick building at 100 N. Caroline Street (corner of E. Sample and N. Caroline)
Offers over 3,000 sf of usable space, including 3 garage bays with 10 ft. high doors and 12 ft. interior clearance
Includes finished office area, plus partial second floor for additional office or storage
Public utilities, including natural gas
New radiant heat system in part
Zoned Village Commercial
Asking $189,900
A highly versatile building in an excellent location. Use as is, or convert for retail or professional office use.
---
Ebensburg – 706 Ben Franklin Highway


High-traffic location at signalized intersection of W. High St. & Rt. 422
Building 2500 sq. ft.
All public utilities readily available.
Zoned mixed use village/commercial.
Rent: $1000/month plus utilities – or for Sale
Call Sandy Cuppett at 814-472-6264

---
South Center Street – Two Suites Available for

Lease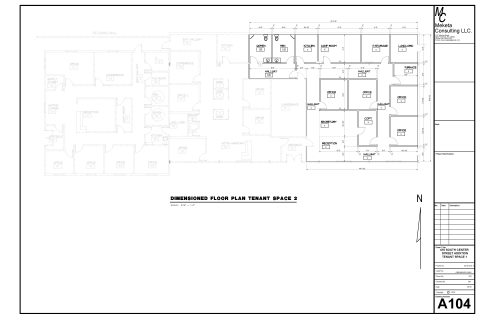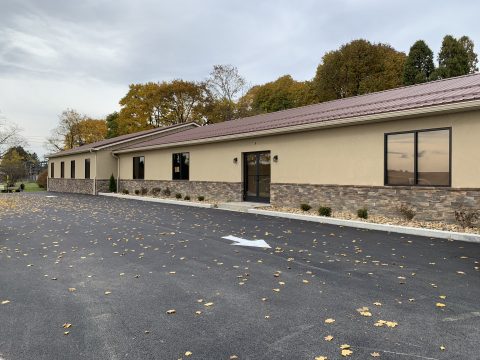 Space for Lease – Build to Suit, 2,925 sq. ft. – new construction
A highly visible building with ample parking in an excellent location.
Call 814-243-6202
---
Ebensburg Office Supply Building
Located in downtown Ebensburg next to the Ebensburg Municipal Building
High traffic area
Zoned Commercial
Listed at $119,000
Contact Holtz Realty

---
Prime Location in Ebensburg Borough
Located at 611 W. Lloyd Street
12,416 SF +/-
0.46 Acres +/-
Contact John Mills at 800-572-2135

---
Commercial Office – Ebensburg

Unused portion of L. Robert Kimball engineering building at 615 W. Highland Avenue
Total of 42,500 sq. ft. available including 3 floors and finished basement
Can be subdivided into various sizes and configurations

Tons of parking located on the property

Rents include all utilities

Set up for professional offices, but can be adapted for a wide variety of uses.
A prestigious building offering a wide range of office solutions.
Call Doug Tusing at 472-4260 for additional details.
---
Prime Ebensburg Commercial Space w/ Parking
Kimball Plaza – 1104 West High Street, near busy New Germany Road intersection
Lease from 2,600 up to 8,000+ sq. ft.

Mixture of open space and finished office; one section built out as a chiropractic office

All public utilities available – water/sewer included in lease
Zoning is CH – Highway Commercial
Ample parking in front
Rear drive-around access for deliveries and employee parking
Perfect for professional office or other commercial uses
A high-end building with a proven record of success.
Call Doug Tusing at 472-4260 for pricing or to set up a private tour.
---
Industrial Building w/ Offices – Ebensburg

 

Convenient location at 1215 N. Center Street (Old Rt. 219) just north of downtown

Total of 4,639 sf, comprised of 3,440 sf warehouse and 1,199 sf office
Steel frame/panel construction with brick office area
Features loading dock and ground-level overhead door
Includes 34 ft. x 30 ft. steel Quonset hut
Situated on 0.91 acres
Access via right-of-way through adjoining Borough-owned property

Zoned MX/VC (Mixed Use Village/Commercial

Water well, on-site septic

Ample power (400 amp 3-phase plus 200 amp single phase)

Listed at $265,000
Difficult to find this type of building in such a convenient location.
Call Doug Tusing at 472-4260 for more details.
---
Build to Suit – Ebensburg

Contact Joseph Sinclair, Central Commons, LLC at 724-672-3876
Located at former Central Cambria Middle School property.
Intersection of N. Center Street & Highland Avenue.
Directly across from Cambria County Historical Society, Turner Apartments and beside the Ebensburg Public Library.
---
Ebensburg Borough Commercial Site
Excellent commercial location at 809-811 W. High Street in the borough
Offers frontage on both High Street and Park Street
All public utilities readily available
Zoned as MX-VC, Mixed Use Village/Commercial
Two buildings on site – a 3-unit apartment and a tire store (leased) – can re-use or demolish for new construction
Listed at $275,000
An unusually large, strategically positioned lot – please call Doug Tusing at 472-4260 for more information.
---
Exclusive Ebensburg Site – 2.3 Acres at Signalized Intersection
Strategic far-corner, right-turn position on east end of Ebensburg coming from Route 22 exit
Ample frontage along both Rowena Drive and Manor Drive
Average 10,000+ vehicle-per-day traffic
All public utilities readily available
Zoned as MX-VC, Mixed Use Village/Commercial
Two existing buildings on site – demolish or re-use as needed
An unusually large, strategically positioned lot – call Doug Tusing at 472-4260 for more information.
---
East End Ebensburg – Vacant Lot at Signalized Intersection
Strong commercial parcel at 932 Rowena Drive, at intersection with Manor Drive
Approx. 15,000 sf, with 159 ft. frontage on Manor Drive
Average 10,000+ vehicle-per-day traffic
Adjacent to new Ebensburg Animal Hospital
All public utilities available
Zoned as MX-VC, Mixed Use Village / Commercial
Cleared and ready for your new construction. Call Doug Tusing at 472-4260 for details.
---
For Lease – Ebensburg – Office Space
2nd Floor Office Space for Lease
Broker Owned
$550/Month includes heat, hot water, water & sewage, garbage & plenty of parking
518 N. Center Street, Ebensburg
Call 472-4761
---
2nd Floor Office Space Available
Located along North Center Street
Contact:  Dean Gittings, (814) 472-8684
---
Office Space Available – 360 Sq. Ft.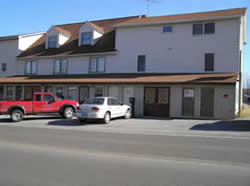 Located along Rt. 422 near Bishop Carroll High School and downtown Ebensburg.
Contact: Felix Rentals
(814) 472-8440
---
PRIME LOCATION IN EBENSBURG

A magnificent turn-of-the-century small mansion, located near the center of a quaint little town. The home features stone construction, hardwood paneling, and a large fenced yard. It has three full stories plus a finished basement. There are eight bedrooms and seven fireplaces.
The home was designed by the noted church architects, the "Beezer Brothers," Louis and Michael Beezer. Known locally as the P.J. Little House, Mr. Little's name is still on the doorbell.
The exterior of the home is hand-cut structural stone, with an amazing "keystone" pattern. It is situated on a large flag lot near the center of town. There is a wrought-iron fenced back yard, with some 13,000 square feet of play area. A gated cobblestone driveway accommodates two cars, and there is additional off-street parking for four cars.
Zoning on the property is R-2. It is presently being used as an attorney's office and private residence. The home is within walking distance of the beautiful Cambria County Courthouse, the post office, banks, restaurants, antique shops, churches, and schools. The neighborhood has a number of historical homes, many of which have been lovingly restored and maintained, and is under consideration for inclusion on the National Register of Historic Places.
The first floor of the home features a grand hallway and staircase. The living room and formal dining room are paneled in quarter-sawn virgin red oak. There is a magnificent large fireplace in the living room. The dining room features a large built in bureau, with a hand-carved pattern, which matches the fireplace and stair post. There is also a sitting parlor with white enameled trim, parquet flooring, and elaborate ceiling trim. It has a marble hearth with modern soapstone woodstove. The kitchen is somewhat dated, but does have a beautiful hearth and wood-burning cook stove.
The second floor features a large hallway, four bedrooms, and two bathrooms. Three of the bedrooms have fireplaces. The third floor has four additional bedrooms and a small bath. All of the bedrooms have unique character.
The basement is finished, and has a really cool billiard room.
Ebensburg is the quintessential "small town," with excellent municipal services, schools, and shopping. There are numerous parades, concerts, and festivals, throughout the year. It is located about midway between State College and Pittsburgh, and offers easy access to the shopping malls of Johnstown, Altoona, and Indiana.

View Complete Listing and Photos Here
---
---
---
Rooms Available
Located above Ebensburg Music Mart in Downtown Ebensburg.
Former location of Art Studio.
Contact: Bob Gelormino, (814) 472-9570
---
Office Spaces Available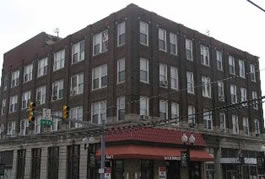 Located in the center of Downtown Ebensburg!
2nd Floor – 3 offices (575 Sq. Ft.)
3rd Floor – 7 offices (1,800 Sq. Ft.)
4th Floor – 4,000 Sq. Ft.
Lease will include all utilities
Contact: Kevin Persio, (814) 472-9603
---
Office Spaces Available
Located above old Edgar Snyder in Downtown Ebensburg.
Approx. Space sizes: 20′ x 25′, 13'x12′
Contact: Rody Tibbott, (814) 472-9390
---
2,000 Sq. Ft. Office Space Available!
20-30 Parking Spaces Available
Located next to Specialty Promotions just off Rt. 22!
Contact: Jim Vetock, (814) 472-8898
---
Lovell Avenue Commercial Property Listing
– Former location of Ott's Auto Parts
– 2,200 square feet storefront space
– 3,500 square feet warehouse space w/ garage access
– Location Address: 167 Lovell Avenue
– Contact 412-260-6022 or jasst49@gmail.com for more information.
HISTORIC EBENSBURG HOME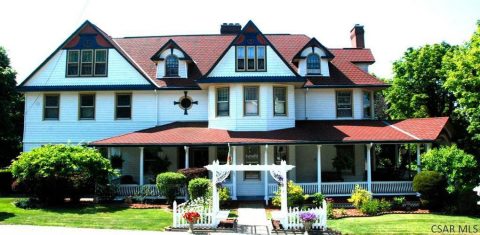 ARCHITECTURAL MASTERPIECE – More than 100 years of history have created this classic beauty with all of the modern conveniences of today. 5 plus bedroom, 3 1/2 bath Victorian in mint condition. 2 master suites. Ornate woodwork throughout. Stunning parlor entry w/open stairway, elegant leaded glass windows & wood parquet floor. Granite kitchen with tin ceiling, butler's pantry & double-ovens. Six stone and marble fireplaces. Beamed ceilings. Wrap-around porch. Situated on approx. .78 acre lot, this home has been restored to perfection.