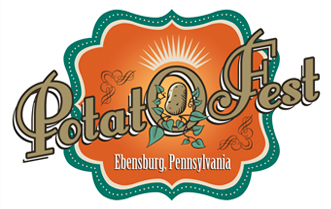 Saturday, September 25, 2021

The Ebensburg Main Street Partnership has made the difficult decision to cancel the 29th Annual PotoFest, that was set to be held on Saturday, September 26, 2020.
There were many contributing factors to making this decision, but first and foremost was the health and safety of our community, our committee members and volunteers and our event attendees.
We could not, in good conscience, plan an event that would bring thousands of people from all over the region to our downtown while under a gathering restriction by the Department of Health and the CDC.
We would encourage everyone to continue to support our local crafters, artists, restaurants, non-profits and booster clubs in anyway that you can. The PotatoFest serves as a major fundraising opportunity for so many and your continued support is needed now more than ever.
The Partnership is committed to continuing to support our local businesses and is still exploring ideas of other ways to celebrate the weekend and bring business to Ebensburg.
We look forward to seeing you all next year on Saturday, September 25, 2021.
The Ebensburg PotatoFest is an annual event in Ebensburg, PA celebrating Cambria County potatoes and its growers. It is held on the last Saturday of September each year! The county is the second largest supplier of potatoes in the state. The festival is a fun-filled day of arts, crafts, entertainment, and food for the entire family. Entertainers perform throughout the day with music to please all ages. Over 200 crafters and artisans line the streets for blocks with homemade wares and food of all kinds. Join in the festivities and spend the day in our beautiful community!
Check out a promotional video of the 2019 PotatoFest Here:
https://youtu.be/3-TwapBSOoQ