John Paul Houser
President
John Paul Houser is a graduate of Bishop Carroll High School, the Pennsylvania State University and the Pittsburgh Institute of Mortuary Science, where he graduated summa cum laude. A Licensed Funeral Director and Embalmer, John is employed at his family's business,  the Askew-Houser Funeral Homes, Inc. located in Ebensburg and Nanty Glo.
Christina Koren
Vice President
Christina Koren serves as the Executive Director of Mission Integration and Community Engagement at Mount Aloysius College.  A native of Ebensburg, PA, Christina earned her Bachelor of Science in Business Management from Saint Vincent College, Latrobe, Pa. and a Master of Business Administration (MBA) from Waynesburg University, Waynesburg, Pa.
Christina is a committee member of the Cambria County Heart Association's Heartchase and the Ebensburg Potatofest.  She is also a member of the Young Professionals of the Alleghenies and the Ebensburg Women's Moose Chapter.  She holds membership in the Mid-Atlantic Association of College and University Housing Officers, the Association for Student Affairs at Catholic Colleges and Universities and the National Association of College Auxiliary Services. Christina also enjoys time participating in the local Ebensburg golf and bowling community leagues.
One of her focuses will be connecting the Mount Aloysius College community members with events in Ebensburg and surrounding areas.
Lisa Shirt
Secretary/Treasurer
Lisa Shirt is the Manager of the Ebensburg Office of First National Bank.
Julianne Bishop
Julianne Bishop is the owner and operator of Gold Rush Diamonds and Boutique, located in the Ebensburg Mini Mall. Julianne is originally from Hastings, PA and has been in business in the local area for over 20 years. Ms. Bishop is very active in the community, donating her time to local business partnerships, networking groups, as well as school and church organizations.

Carol Myers
Carol Myers joined Ebensburg Insurance Agency in 1988 and maintains a diversified personal and commercial insurance book of business. She initially studied property and casualty insurance at the Commercial Union Insurance School for Agents, has attained the designation of Certified Professional Insurance Agent and Certified Work Compensation Agent designation. She is currently a member of the Cambria County Industrial Development Board, Ebensburg Woman's Club, Northern Cambria Business Association, Johnstown Chamber, and the East Hills Business Association.
Carol Rummel
Carol Rummel, 35 year resident of Ebensburg. Community volunteer and Chairperson of PotatoFest.

Matt Shutty
Matt Shutty, MBA. Matt graduated from Saint Francis University with a Bachelor's Degree in Accounting. After graduation he moved to Newark, DE to work for one of the top printing manufacturers in the East Coast. While there, he completed his Masters Degree at Goldey Beacom College. Matt lives in Hastings with with family and is very involved in the Youth Baseball Program and is currently the head Tee Ball coach.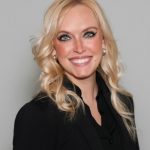 Jessica Lieb
Jessica Lieb serves as a Director of Marketing and Business Development for Ebensburg Insurance Agency. Ms. Lieb attended Mount Aloysius College where she completed an Associate's degree in Surgical Technology. She has also earned a Bachelor of Health Science from South University, and then finished a Master of Business Administration degree at Indiana University of Pennsylvania in December of 2019.
Ms. Lieb currently serves as President of the Northern Cambria Rotary Club District 7330 (2019-2020) and is a board member of the Ebensburg Main Street Partnership. She is a member of the Ebensburg Women's Moose Chapter, Cambria County Leadership (John R. Gunter) Program, Cambria County Chamber of Commerce, Ebensburg Planning Commission and serves on the Ebensburg PotatoFest committee.
Nick Damin
Nick Damin is Vice President of Business Operations at Damin Printing Company. He is also active with the Dauntless Fire Company and currently serves as their vice president.
Justin Yahner
Justin Yahner is the owner and operator of Country Garden 6-Pack.
Jessica Murphy
Jessica Murphy is the Director of Marketing and Community Outreach at Sourceree, and also serves as a Data Analyst in the Government space. She earned a Bachelor's Degree in Electrical Engineering Technology from the University of Pittsburgh at Johnstown. Jess is also the co-owner of LuLaRoe with Jess and Stef, a fashion retail company.  She lives in Richland and enjoys volunteering and fundraising for various organizations in the community.